So you've decided to perform a 1031 exchange after selling or considering selling your investment property. Anyone selling investment property is given 45 calendar days to find a replacement property or properties under Internal Revenue Code (IRC) 1031. But are you aware of the identification rules, 45-day alternatives and other regulations?
The new property or properties do not have to (yet) be under contract; nonetheless, you must identify them to your accommodating/qualified intermediary during the 45-day period. Following the close of the property that you just sold, the 45-day countdown begins. You have a total of 180 days starting from the closing date of the property you gave up to close on the new property or properties you chose.
Some people find the 1031 identification process potentially more easier and simpler to comply with in reference to their investment property exchange, which is one of the reasons why many people opt to use Perch Wealth's DST platform.
What then are the different choices that investors have when identifying?
Three-property rule
The investment taxpayer may list up to three properties under the three-property rule, regardless of the fair market value of the assets. If you apply this criterion, you are not required to buy all three of the properties you mention, but you must close on at least one of them.
The three-property rule should not be relied upon if you wish to diversify your real estate investment dollars, for instance by investing in DSTs, and you want to find more than three potential assets.
200% rule
A 1031 exchange investor is allowed to find and close on any number of properties as long as the total fair market value of the properties found during the 45-day period does not exceed 200 percent of the total fair market value of the relinquished property at the time it was sold, according to the 200% rule. If you sold your home for $1,000,000, for instance, you may name as many properties as you wanted as long as their combined fair market value did not exceed $2,000,000.
95% rule
As mentioned in the alternatives above, if an investor finds that they need to identify more than three properties and more than 200% of the total value, they can rely on the 95% rule. However, exercise caution because the 95% rule might be difficult to follow because it calls for the investor to close on at least 95% of the selected properties. Since it is nearly impossible to achieve the 95% criteria, the three-property or 200% requirements will often apply to almost all investors.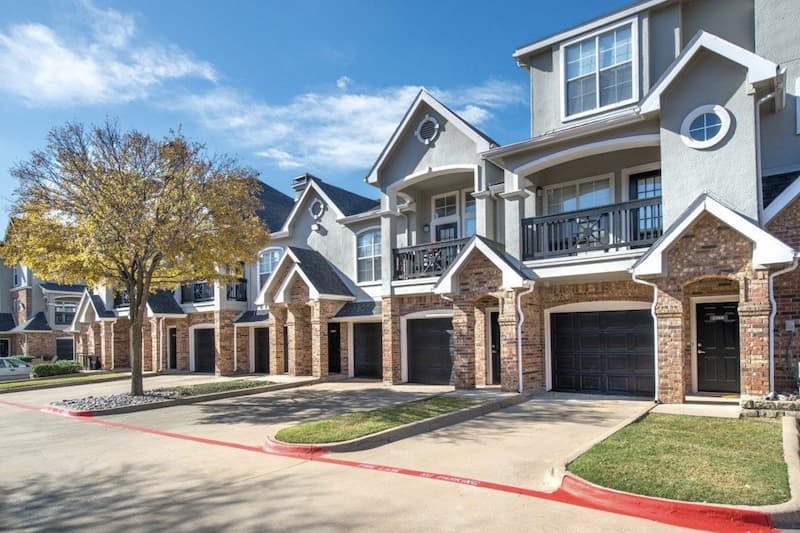 What details must you give your accommodation provider or certified intermediary (QI)?
The street address, assessor parcel number, and/or legal description can all be given to your QI. Ensure the accuracy of this. Be as explicit and clear-cut as you can.
Remember to pay special attention to the aforementioned guidelines since failure to do so may result in the IRS and/or state tax agency disallowing your exchange in the event of an audit. Beginning to consider your DST replacement properties before you sell your relinquished property will significantly help in potentially minimizing any stress generally associated with adhering to the 1031 exchange laws. Early planning is crucial.
Work with a DST investing firm that is well-versed in how to advise you through this procedure as well as an experienced and knowledgeable qualified intermediary. You can get assistance from the Perch Wealth experts with your 1031 exchange. Perch Wealth might potentially aid in making sure that your 45-day ID period goes easily and effectively by employing and investing in the DST structure.
General Disclosure
Not an offer to buy, nor a solicitation to sell securities. Information herein is provided for information purposes only and should not be relied upon to make an investment decision. All investing involves risk of loss of some, or all principal invested. Past performance is not indicative of future results. Speak to your finance and/or tax professional prior to investing.
Securities offered through Emerson Equity LLC Member: FINRA/SIPC. Only available in states where Emerson Equity LLC is registered. Emerson Equity LLC is not affiliated with any other entities identified in this communication.
1031 Risk Disclosure:
* There is no guarantee that any strategy will be successful or achieve investment objectives;
* Potential for property value loss - All real estate investments have the potential to lose value during the life of the investments;
* Change of tax status - The income stream and depreciation schedule for any investment property may affect the property owner's income bracket and/or tax status. An unfavorable tax ruling may cancel deferral of capital gains and result in immediate tax liabilities;
* Potential for foreclosure - All financed real estate investments have potential for foreclosure;
* Illiquidity - Because 1031 exchanges are commonly offered through private placement offerings and are illiquid securities. There is no secondary market for these investments.
* Reduction or Elimination of Monthly Cash Flow Distributions - Like any investment in real estate, if a property unexpectedly loses tenants or sustains substantial damage, there is potential for suspension of cash flow distributions;
* Impact of fees/expenses - Costs associated with the transaction may impact investors' returns and may outweigh the tax benefits